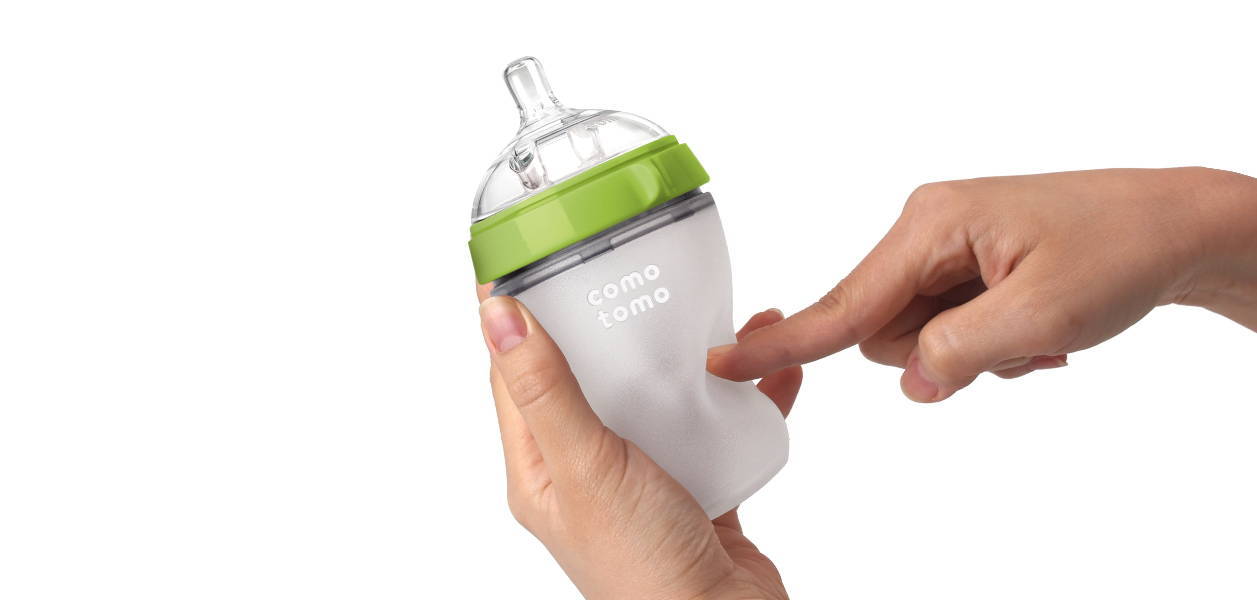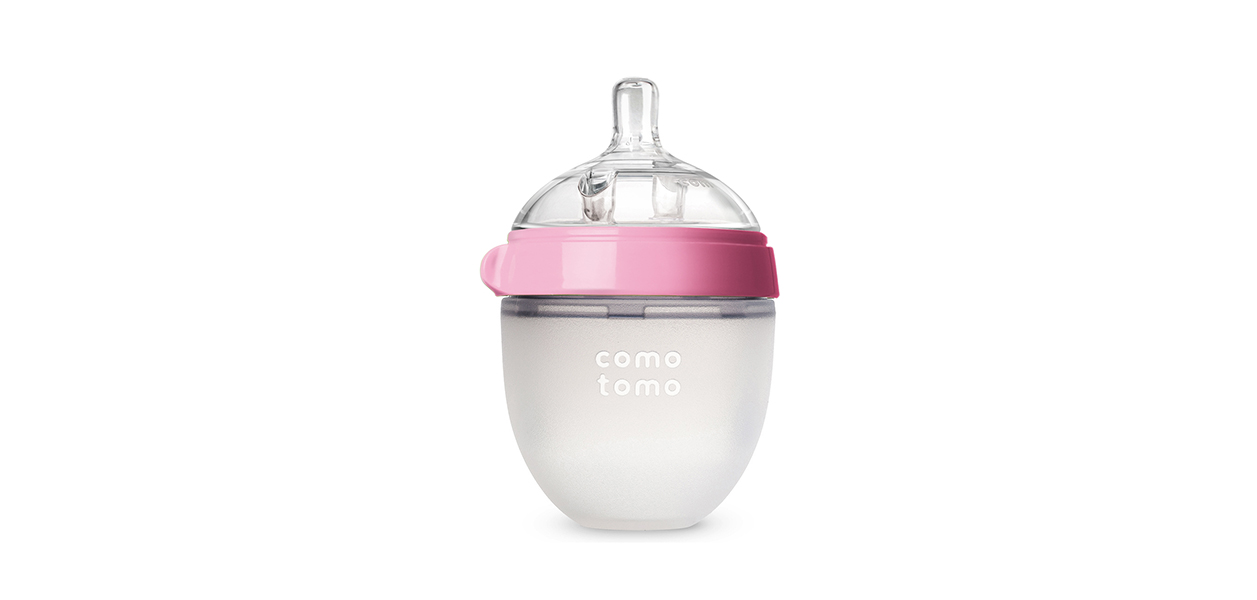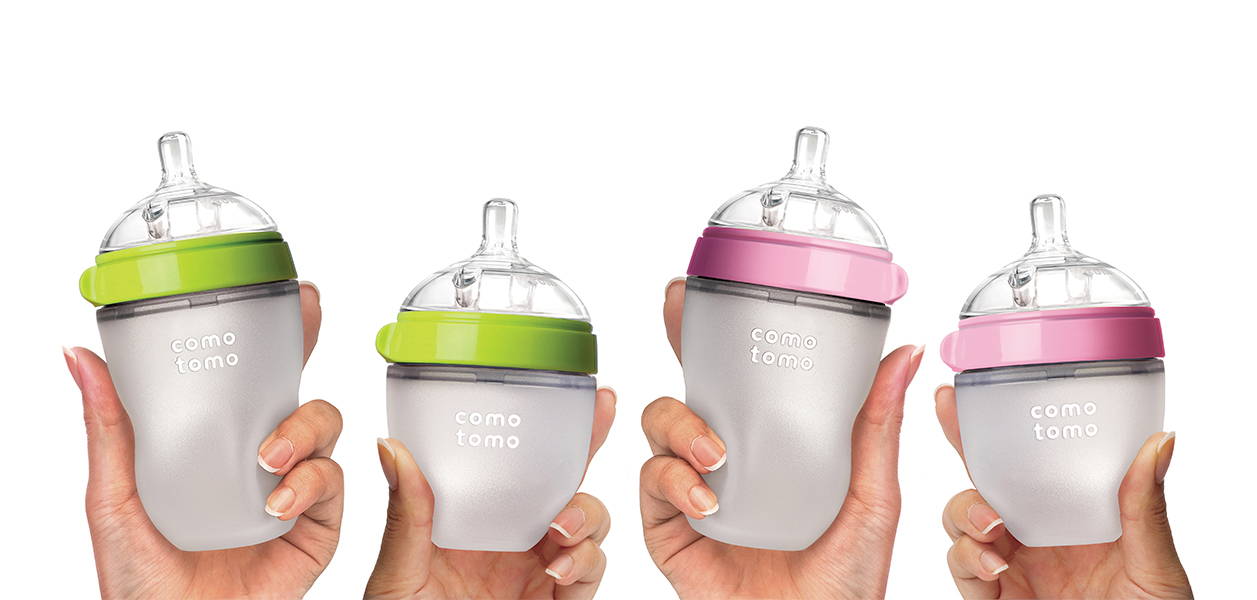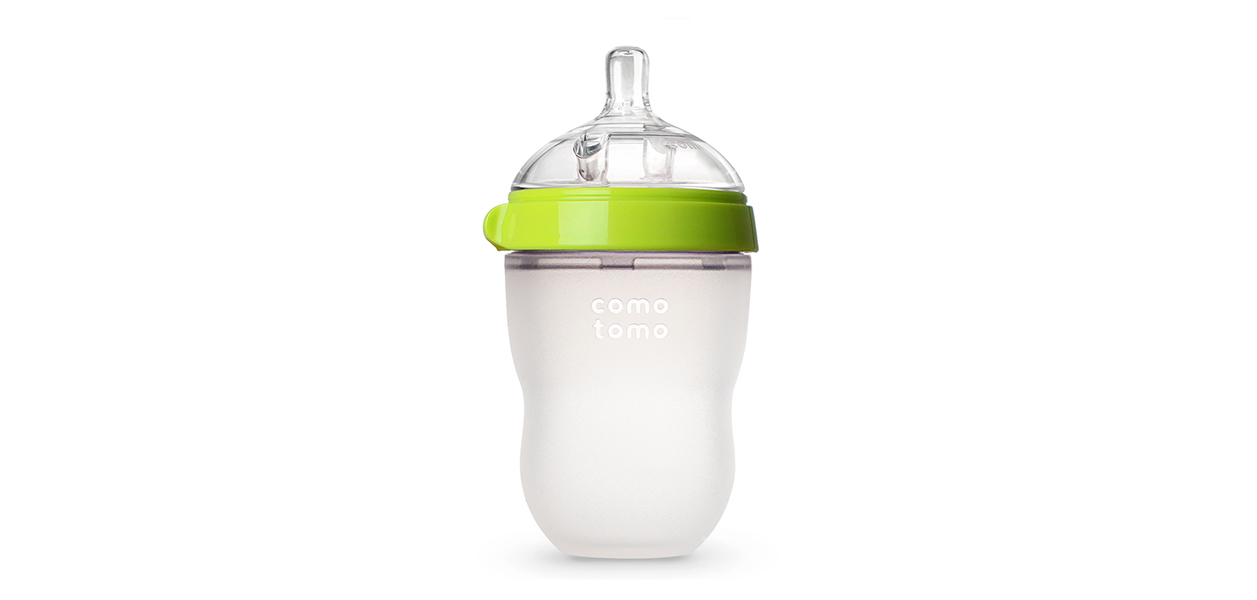 BREASTFEEDING IN A BOTTLE
In designing their bottle, Comotomo set out resolve all existing problems with standard baby bottles. They placed a smart, non-leaking dual air-vents to prevent colic, made a truly wide-neck design for easy cleaning, and used hygienic silicone material so that you won't ever have to worry about toxic chemicals. Above all, the bottle is designed to mimic breastfeeding to help babies easily transition back and forth from nursing to bottle feeding. It's rescued so many families dealing with 'nipple confusion' and 'bottle rejection' that Comotomo mama's coined the term "Breastfeeding in a Bottle!"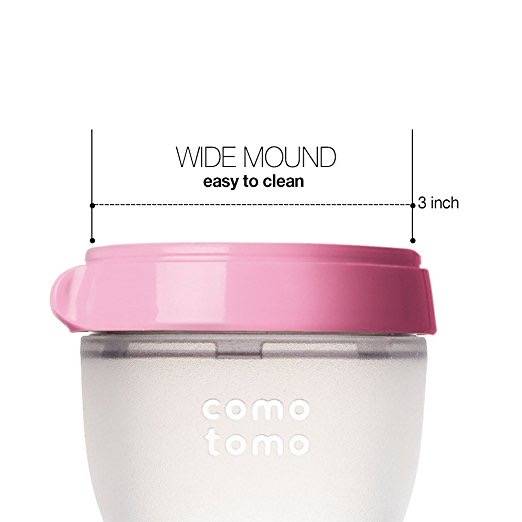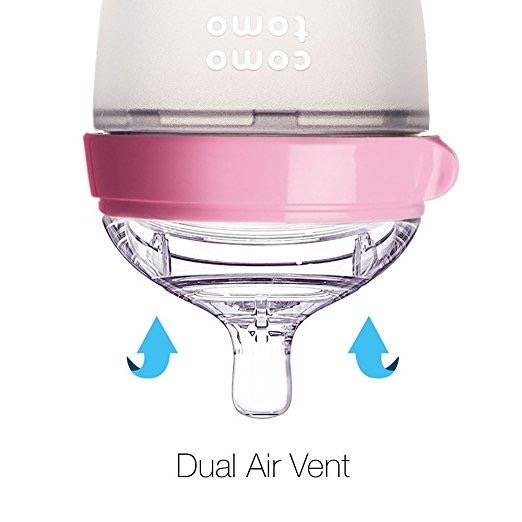 THE END OF THE BOTTLE WAR
The Makers of Comotomo surveyed over a thousand moms and nearly half responded that 'nipple confusion' and 'bottle rejection' was a big issue. For some, that stops here. Comotomo to the rescue! Comotomo bottles are designed with a wide mound and a naturally shaped nipple to help your little one make a seamless switch from breast to bottle.
Did you know that your little one had been using her itty bitty hands ever since she was chilling in the womb? It's shown that babies bring their hands close to their faces before swallowing amniotic fluid. And any breastfeeding mama will tell you all about those active baby hands during feeding time. So, Comotomo bottles is made in a soft, skin-like silicone material to offer a soothing, calming touch, and better grip.
As much as we do all we can for our little ones, cleaning those narrow neck bottles are a pain in the butt. And who wants to deal with cleaning and disinfecting those bottle brushes? Here's a solution. Comotomo bottles feature a super wide opening so that you can easily clean them by hand. Plus, Comotomo bottles are very heat-resistant and safe in: Dishwashers (top-rack), Boiling water, Sterilizers, and Microwaves.
Colic is a bummer for the whole family, and we totally get it. So Comotomo is designed two anti-colic vents that are smartly placed on the nipple to ensure that your baby's bottle is perfectly ventilated. This means that your little one drinks milk and not air. Good airflow helps to prevent unwanted colic, spit up, burping and gas. Plus, there are no extra pieces, so cleaning them is a cinch!
Comotomo bottles are made in two sizes (150ml/250ml) and colors (Green, Pink). The 150ml bottle comes with a slow flow nipple suitable for newborns up to 3 months, and the 250ml bottle comes with a medium flow nipple for growing little ones between 3 to 6 months. Faster flows are available for purchase. See below for more details.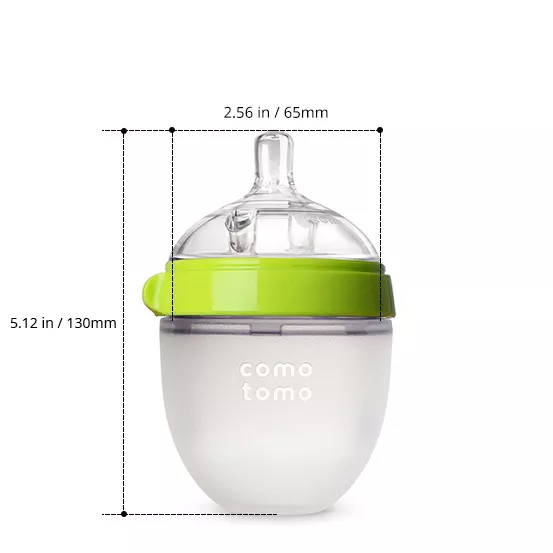 Size: 150ml
Nipple: Slow Flow (0-3 months)
Weight: 147g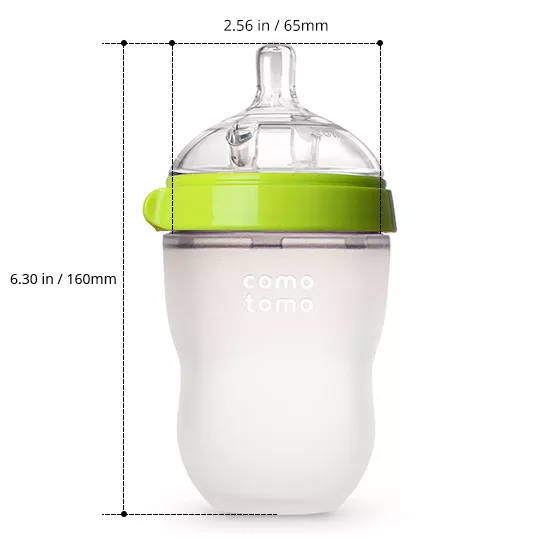 Size: 250ml
Nipple: Medium Flow (3-6 months)
Weight: 164g
---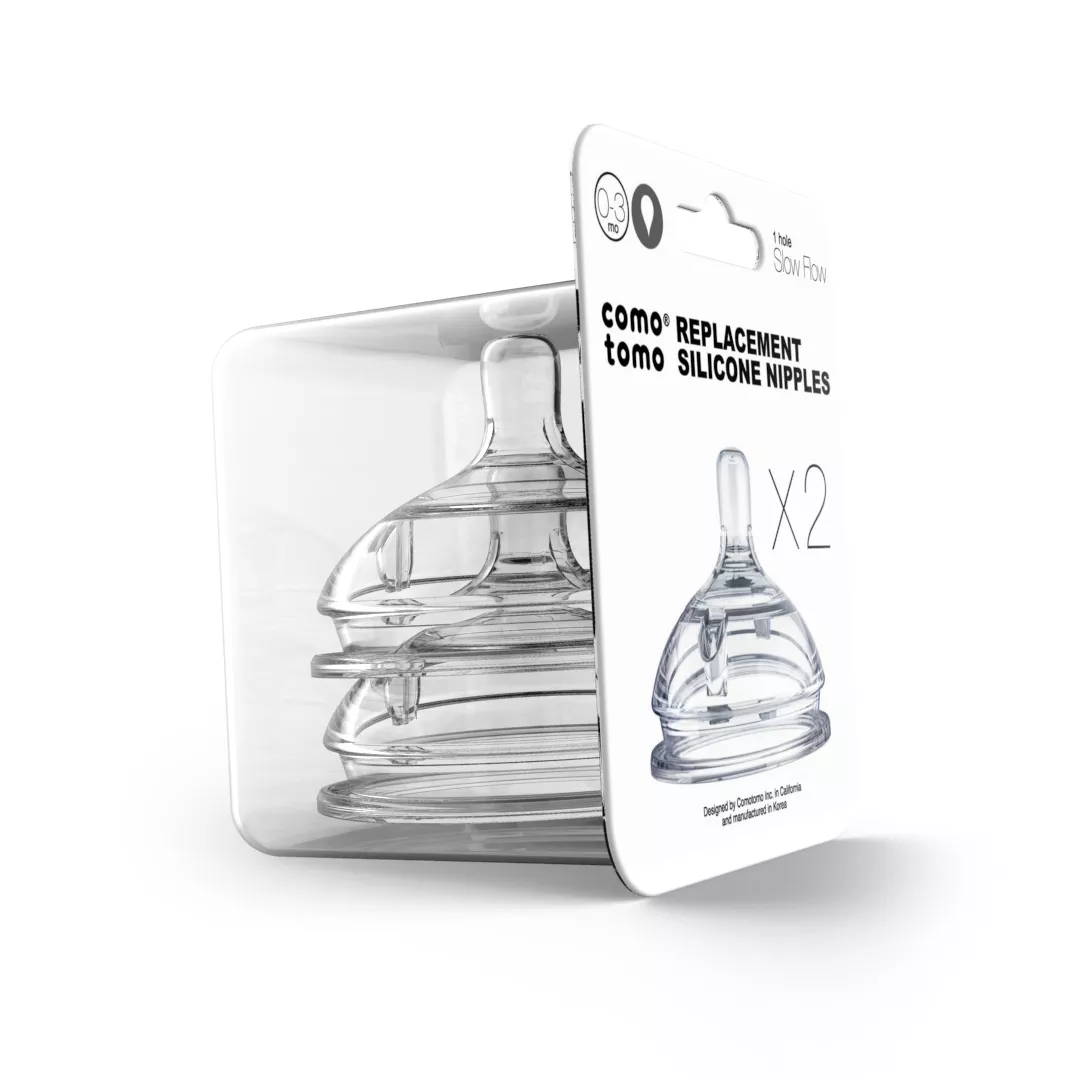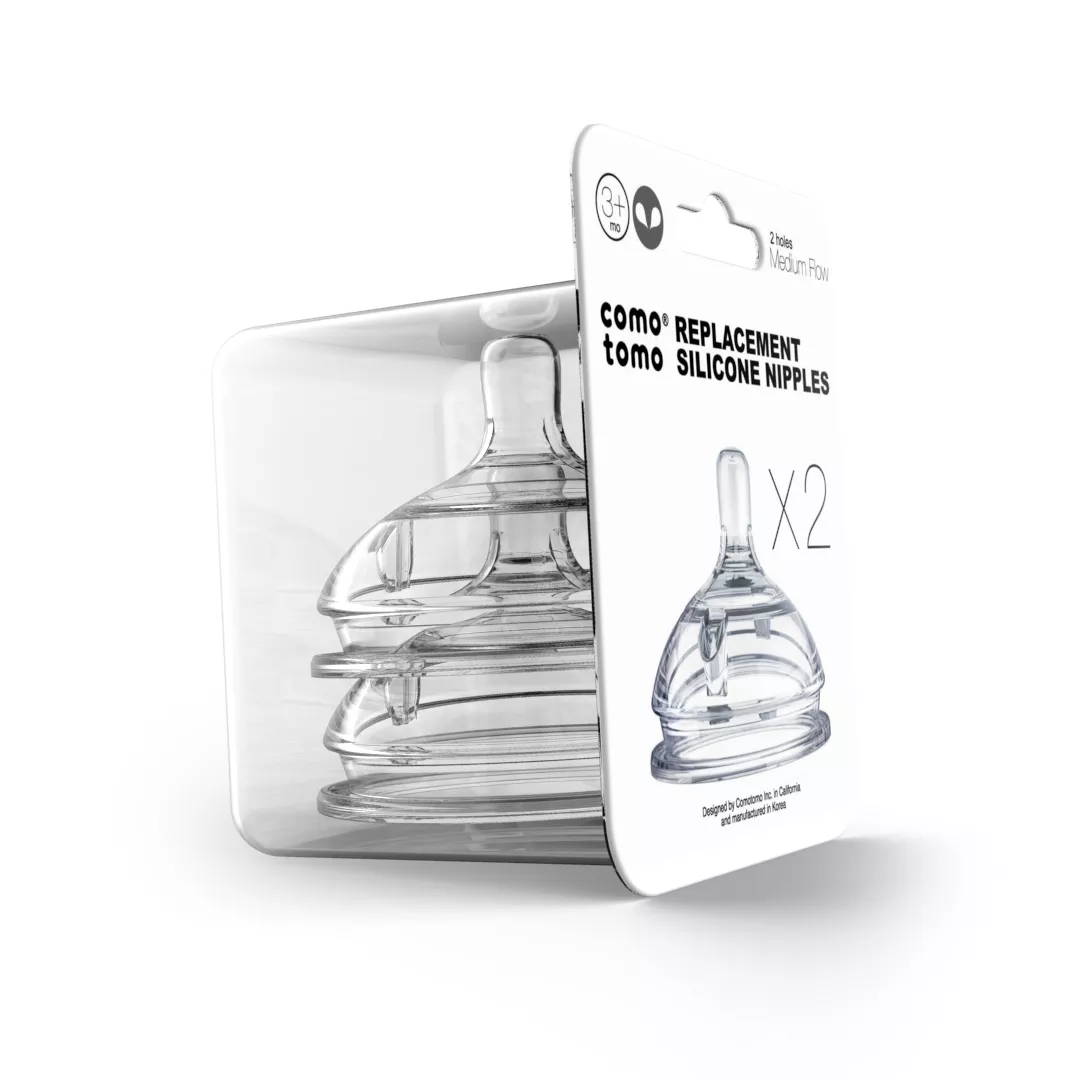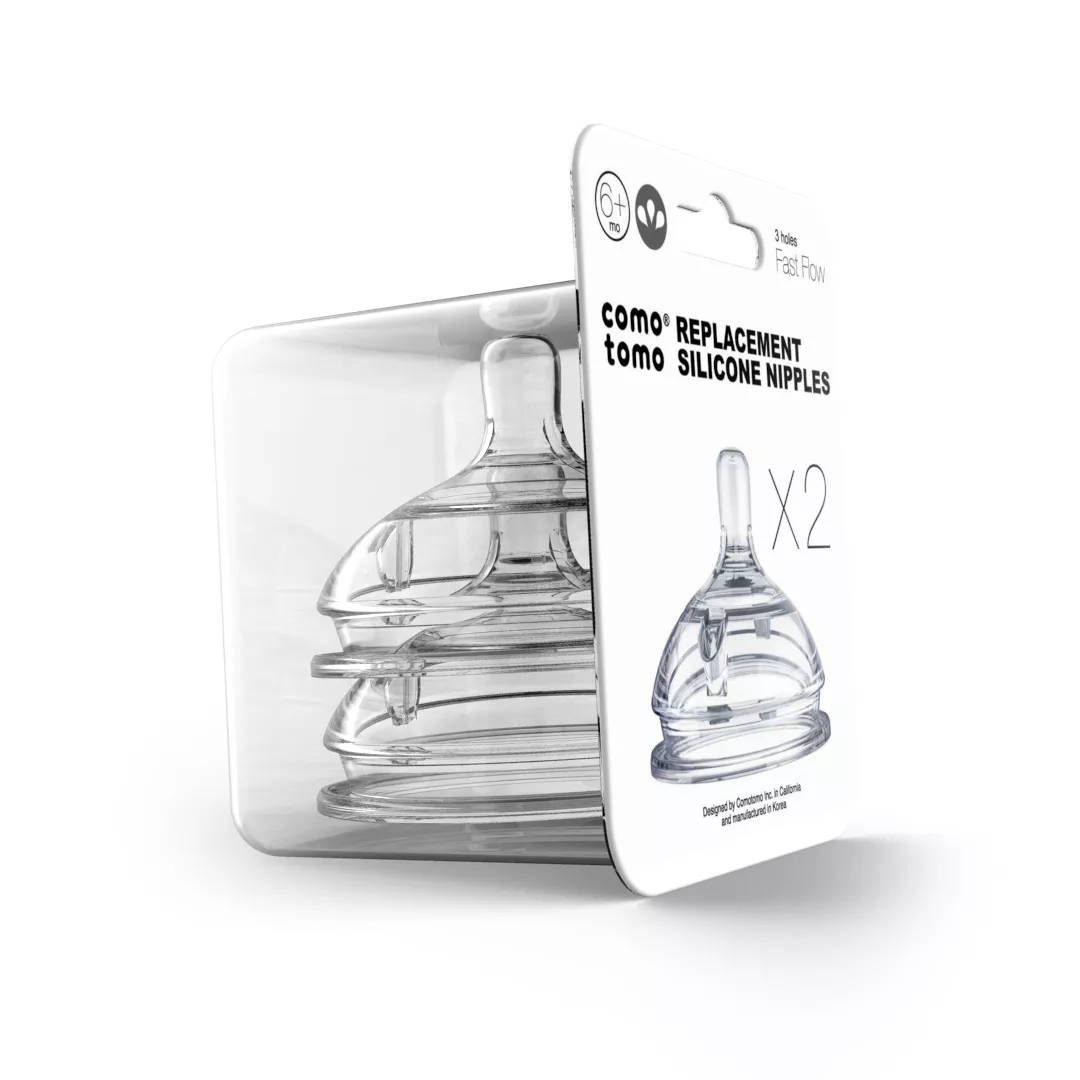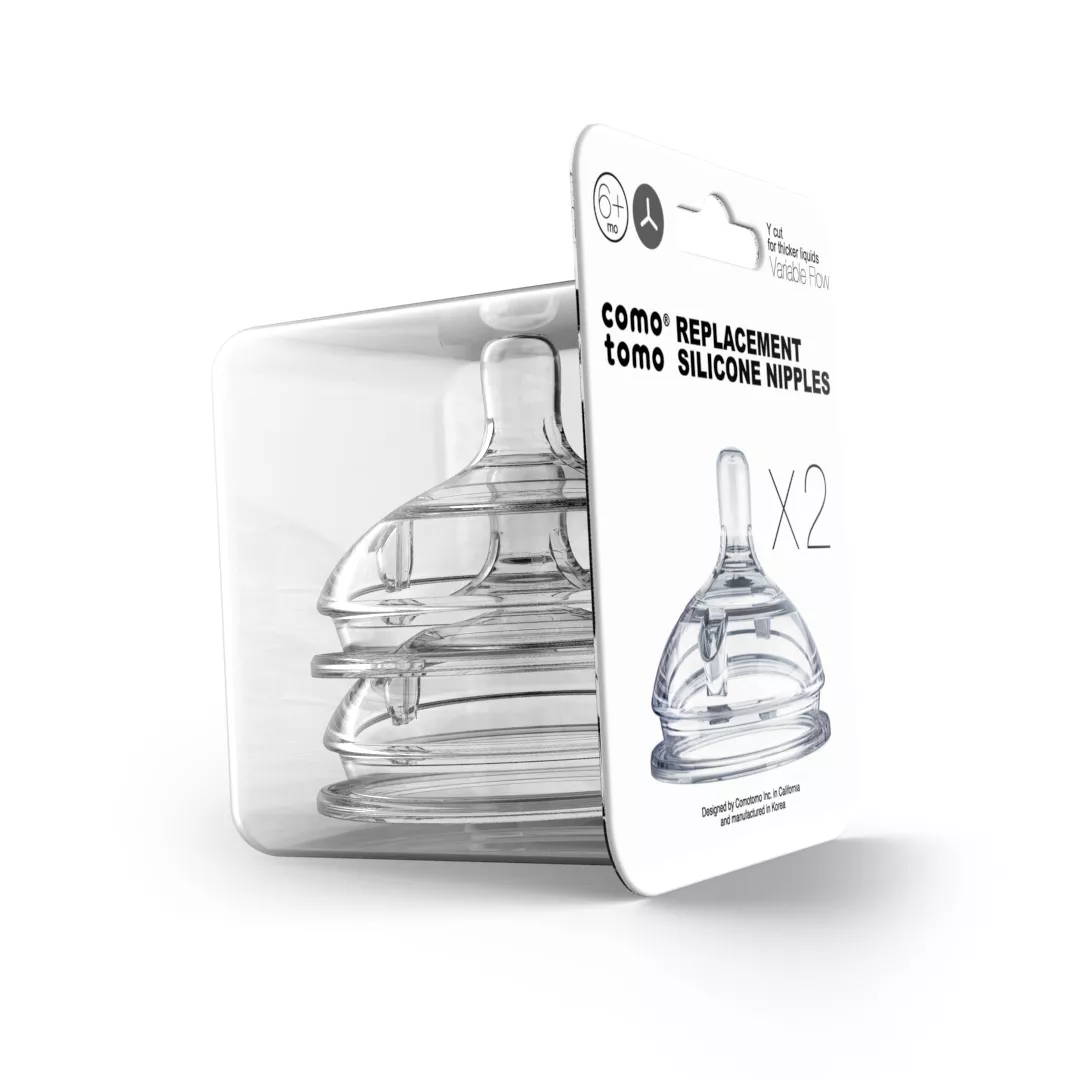 It all began with a simple question… 'Why?'
The world continues to change right before our eyes, but the Comotomo team saw that baby bottles weren't keeping up with the times. They decided to say "no" to the status quo and designed something completely from scratch. So instead of plastic, they went with a safer, non-toxic silicone material that offers a soft, skin-like texture. Rather than compromising to the conventional long-neck design, they opted for a truly wide-neck opening so that you can easily clean the bottles by hand. When they discovered about the pains of bottle rejection issues, they set out to design something that most closely mimic breastfeeding to eliminate 'nipple confusion'. And when they learned about colic and the difficulty in cleaning out the vent tubes, they made a vent system that simply works and is completely hassle free. We truly think that this is quite simply the most evolved baby bottle out there. Also, if you've actually scrolled all the way down here to read this, thanks a bunch!