Lil' Sidekick stops the drop game. It is designed to be extremely versatile so it can adjust to secure ANY item from a small crayon to a large stuffed animal. Lil' Sidekick quickly secures to ANYTHING- a stroller, car seat, baby carrier, high chair, grocery cart, and more, unlike our limited-use competitors.
---
Additional benefits are that Lil' Sidekick is designed for safety and effectiveness. It has 2 built in break away points and is not easy undone by the child, unlike velcro and snaps that easily come undone and pose safety concerns.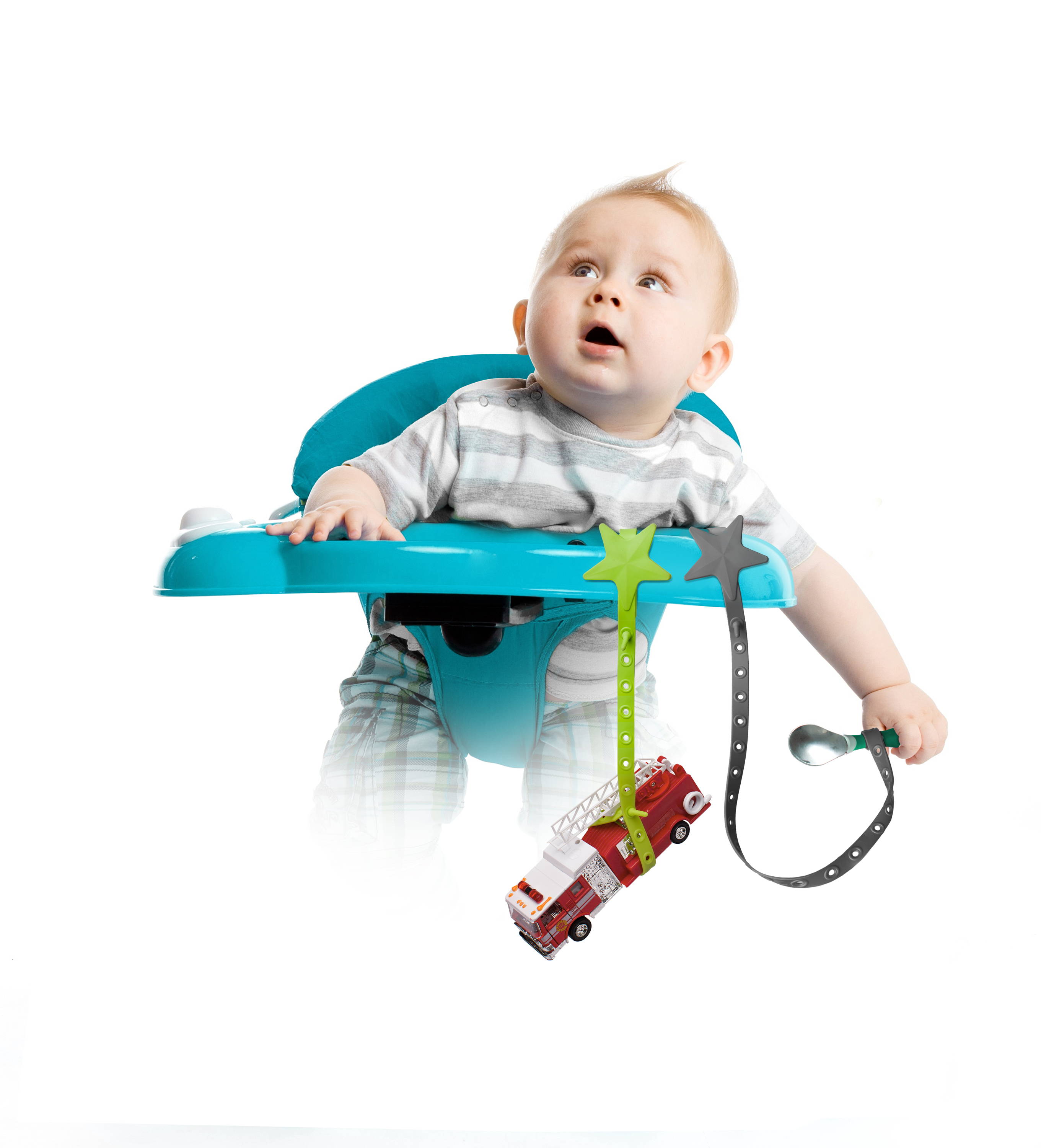 Lil' Sidekick is made in the USA, of a safe, durable, and FDA approved material. It's dishwasher safe, and parents love that it can be cleaned on the go, unlike our cloth competitors.  
---
To top it off, it's a toy saver and teether in one that kids LOVE! PLUS- Lil' Sidekick has a sophisticated and universal design. It can even be used by all ages for a bike, in a purse, on luggage, and my favorite, by special needs and in hospitals.
Proud parent and inventor of Lil' Sidekick, Amy Vohs, became a mum 4 years ago. 6 months into it she realized she had a huge problem…her adorable son Jaxen was a habitual chucker! He threw everything within seconds of giving it to him, and always in the dirtiest places. She tried everything that was on the market, but they were all made of cloth that easily got dirty. Nothing worked effectively with his main thrower, "the spoon," and when a bungee type toy strap almost took out his eye…she'd had ENOUGH!
She went on a mommy mission to design something that was safe, versatile, and easy-to-clean! We take great pride in knowing that Lil' Sidekick is a high quality and effective solution that once and for all eliminates a frequent element of stress in your and your child's life, the Drop Game.